As of the beginning of January 2019, the Austrian Koenig Group will continue the business of the bakery machine manufacturer Fortuna and thus secures the future of the company headquartered in Bad Staffelstein in Upper Franconia.
Successful continuation of a traditional company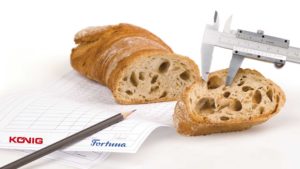 Fortuna is one of the oldest manufacturers of bakery machines worldwide. Since 1887, the name stands for technical know-how and product quality. The company develops and manufactures machines for the production of bread rolls and employs 90 people, including 17 apprentices. In October last year, the search for an investor began in order to continue the business.
As of January 2019, the newly found Fortuna Maschinen GmbH is part of the Koenig Group. Koenig CEO Wolfgang Staufer justifies the decision on this strategic step: "The know-how at Fortuna is enormous and we want to preserve and expand this unique wealth of experience for the market. The acquisition also enables us to expand our product portfolio for artisan businesses. "
The newly founded Fortuna Maschinen GmbH acquires assets, trademarks, patents and takes over the employees in the form of an asset deal. "We want to secure the future of this traditional company and its employees," emphasizes Wolfgang Staufer.
Koenig and Fortuna will operate their brands independently in the market. The primary objective is to serve international customers more intensively and to complete existing and new orders and ensure a high level of customer service.