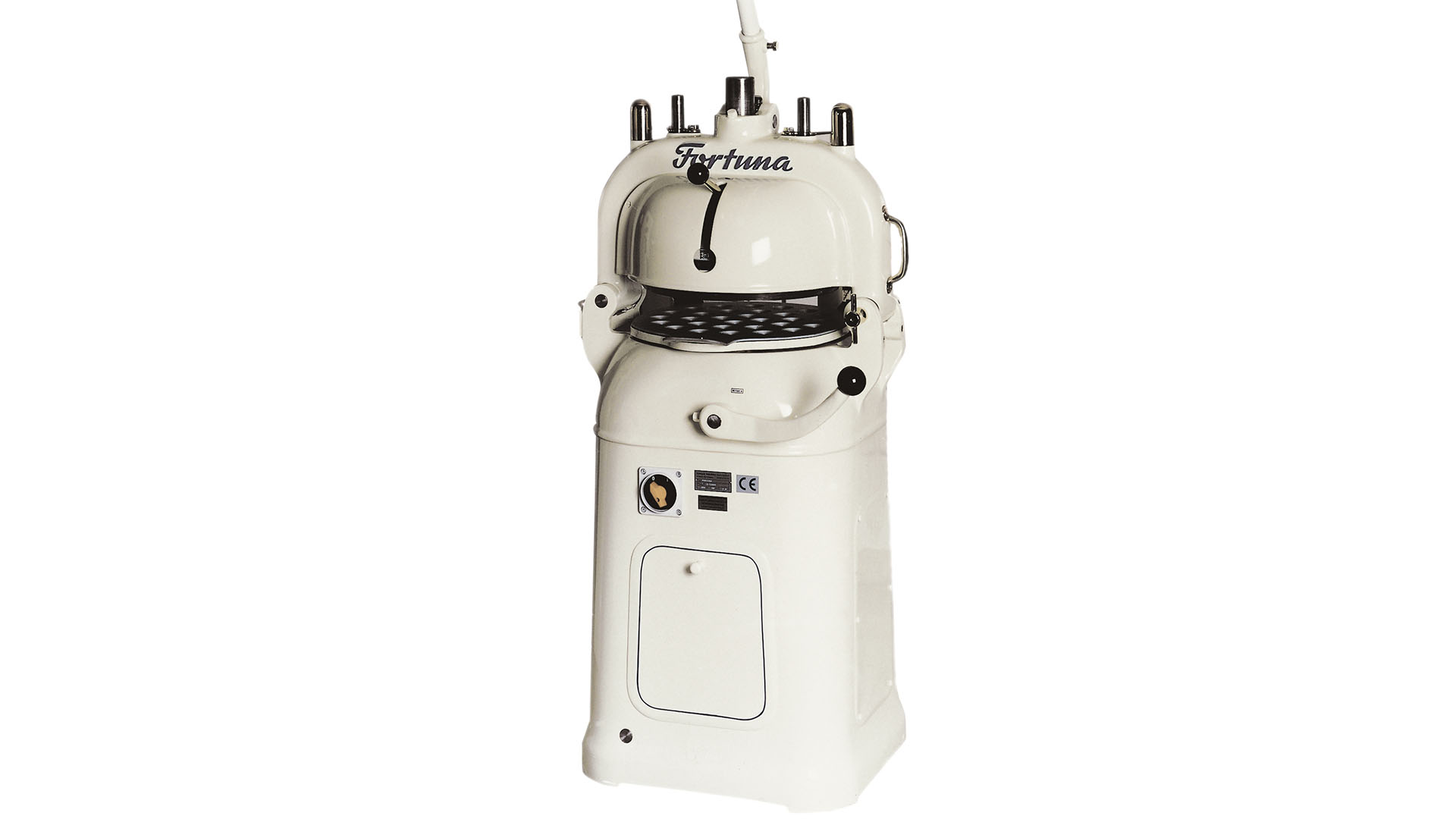 The compact one
Already for decades, the Fortuna Semi-Automate has been applied in many bakeries with relentless dedication. A long operational life is guaranteed by the solid design and the automatic permanent lubrication. The Fortuna Semi-Automate perfectly executes the rounding movements out of the central pressing and cutting position and rounds the dough pieces as if made by the baker's hand. Through the automatic elevating of the dividing disc to the largest rounding amplitude, the dough pieces get the necessary space for growing.
With the Fortuna Semi-Automate the dough pieces become perfectly high and round. The panning is carried out with a proper closure below.
Due to a compact design, the Fortuna Semi-Automate fits even into the smallest spaces.
The Fortuna Semi-Automate can also be used as a reliably working dough divider.
All drive parts consistently run in an oil bath. This procedure guarantees the machine's extraordinarily quiet processing.
The energy consumption is very low, because of the rounding drive mechanism with ball bearing and the automatic circuit in the drive.
For cleaning, the machine's dividing device can be folded to the left or right – depending on the available space in the bakery.
The Fortuna quality guarantees the Semi-Automate's reliable functioning for decades, even when exposed to very heavy stress.