Visit us at Südback from in hall 6 booth no. C31 and find out more about our solutions for your bakery. (Südback, 21. – 24.09.2019, Stuttgart)
Our show highlights for you
Fortuna Automat
The Fortuna automatic bun dividing and rounding machine is the indestructible classic for every bakery. Thanks to the robust design, the well-proven dough divider and rounder is marked by a long service life, low maintenance and easy operation. With its compact dimensions, it will find a place even in the smallest bakery. Due to the optimum adjustment of piece weight and dough structure, the Fortuna automatic machine rounds even well-risen doughs uniformly and supplies bread rolls as if they were hand made.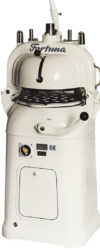 Premium K "short" bread roll line with Primus Pro divider and rounder
The Fortuna Primus Pro dough divider and rounder is a further development of the well-proven Primus divider and rounder. By complete separation of drive system and dough area it fulfils the latest hygienic requirements. In combination with the Fortuna Premium K bread roll line, it provides large product variety and meet craft business's needs. Besides standard products like Kaiser rools, Cut rolls and Houska also coiled items can be produced. The line reaches an hourly output of 4,080 pieces at 4-row operation and 5,100 pieces at 5-row operation.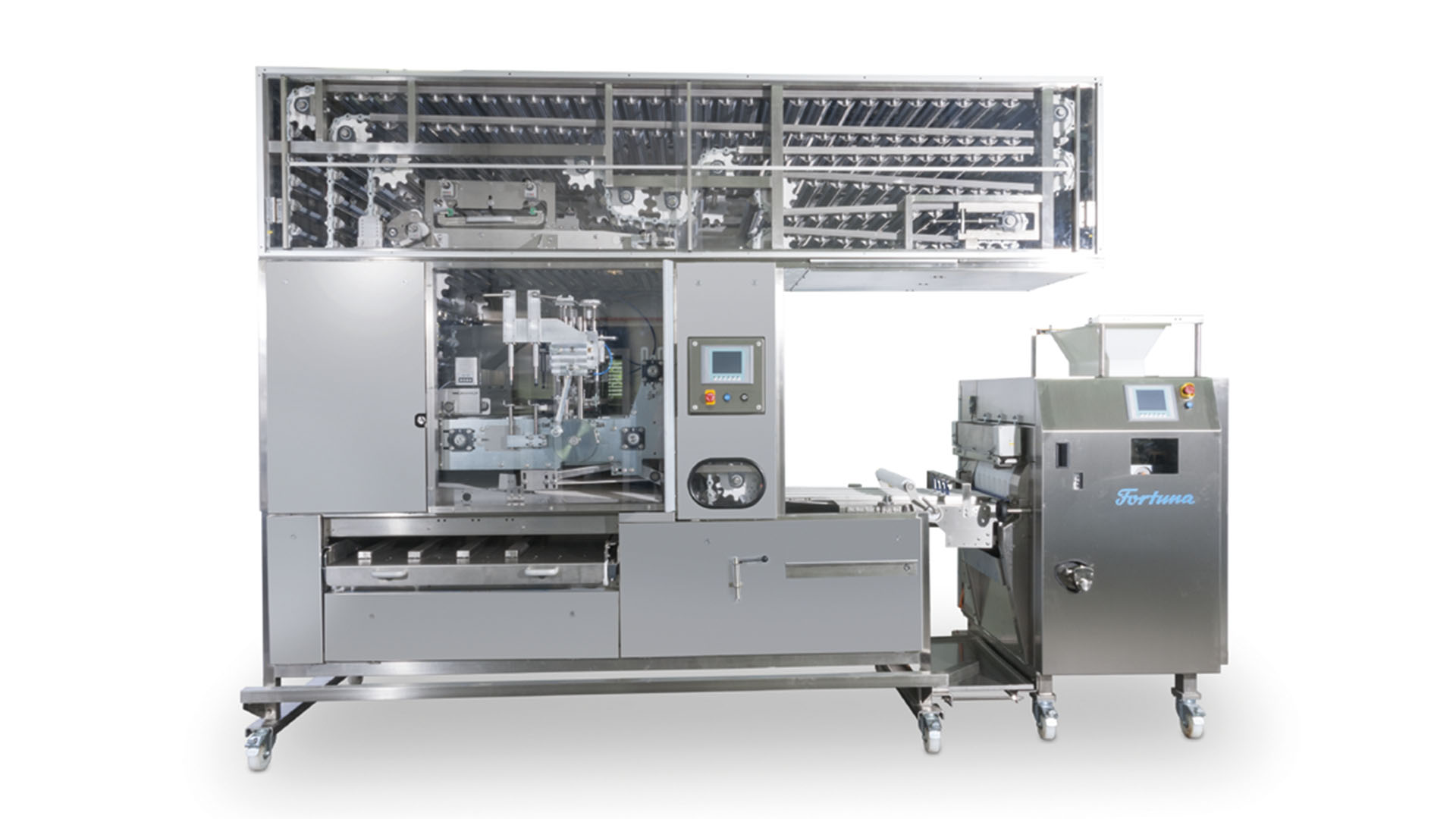 Magnus Divider and rounder
The Fortuna Magnus is a real multi talent. The fully automatic dough divider and rounder is characterized by particularly gentle dough handling. It divides and rounds most diverse dough types – from firm pretzel dough over dough for Kaiser- and Cut bread rolls or pizza base, up to the soft wheat dough for mini-baguette, hamburger, hotdog. By means of the optional chamber drum flour duster optionally available, it is possible to run very soft and sticky doughs with long dough proofing time.